Make a difference with our event!
No race is possible without the great help of volunteers – your time and energy are greatly appreciated, and we need lots of volunteers for this race.
Thank you all who came to help!
Volunteer sign-up will open on Jan 14th.
 For additional information, please email.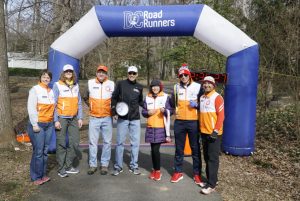 Saturday  4:00pm to 8:00pm
Sunday    8:00am to 5:30pm
Below are some of the tasks:
Runner check-in
Course setup
Aid station/water stop
Finish area food
Award ceremony
Course marshals
Clean-up
Photographer/Videographer