Here are some lodging options if you're visiting from out of town. Make your reservations early.
(Best overall deal for 2023  $144.50 + Taxes)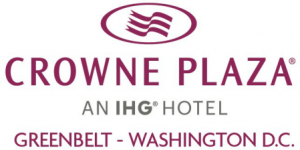 Crowne Plaza Greenbelt is our official race hotel. It's only 1.7 miles from the Greenbelt Youth Center or 1.4 miles directly to the start line … a perfect warm-up jog!
The following hotels in the Greenbelt area are also convenient to the George Washington's Birthday Marathon venue: